Friday December 2 2011:
So happy to announce that Ronny Moorings of the legendary wave band Clan of Xymox will be the guest vocalist on "Five More Minutes" which is one of the songs to be included on Cinemascope's debut album.
The album will be called "Stains of Love" and will be out on 2012 through Other Voices records and some of the songs to be included are "Five More Minutes (feat. Ronny Moorings)", "Never Understand", "Each Time", "Better Days to Come" and more. Stay tuned!


Friday May 13 2011:
We are so proud to announce that Cinemascope just signed a contract with Other Voices records! Other Voices is one of the most important dark alternative labels of our time having bands on their roster like Attrition, Neon, In My Rosary, Rise and Fall of a Decade, Silicon Scientist, Tobias Bernstrup, Individual Industry etc. Other Voices is also responsible for some of the best re-releases of 80's wave classic bands like Aerial FX, Indians in Moscow, Eleven Pond, Venus in Furs etc. Looking forward for a cd release on 2012!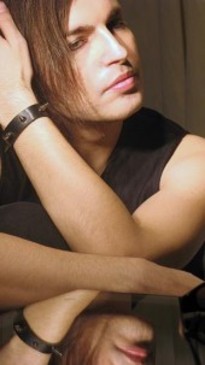 Thursday May 17 2012:
​Our latest update from Other Voices records states that Cinemascope's debut album "Stains of Love" will be probably out on early Autumn 2012. Stay tuned!!
Monday June 11 2012:
Read all the Cinemascope details on the Subexistence interview:
http://www.subexistance.com/interviews/cinemascope
Wednesday August 29 2012
​Just received the High Level Static and 23rd Underpass remixes on two Cinemascope tracks and i can tell you that they both are excellent! High Level Static did a fantastic future pop / electro / VNV like remix on Each Time and 23rd Underpass a super minimal / italo disco mix on "So Cold Inside".
A veeeery big 'thank you" to Ermis (HLS) and Costas (23rd Underpass) for their time and effort!

Double click here to edit this text.
Thursday March 20 2014
After a very big delay, here we are again announcing that Cinemascope's debut album will finaly get released through Wave Records. Be prepared for a autumn release.